Star Hawk (1994 Prototype Edition)
---
Star Hawk (1994 Prototype Edition) is the
2nd Place Winner of the 2019 Lost Cartridge Jam!
Check it out: https://lostcartridgejam.com/2019/

---
Somewhere on the Internet:

Hey Bros and Broettes! It's your main man, MasterChiefSephiroth420, here.
I just got my hands on an incredibly rare game. How rare, you ask? So rare that even I didn't know about it. So rare that the game was never released.
That's right, peoples. I've got my hands on a never before-seen prototype game. Never released to the public.
Until now!
According to the label, this is an early build of a game called "Star Hawk" from over 25 years ago.
And that's not all! It looks like this is a SuperFX cart. So, 3D on a SNES. I can't wait to see how this game works.
---
Star Hawk is a retro throwback game made for the 2019 Lost Cartridge game jam. This game is an homage to Star Fox / Lylat Wars, the Super Nintendo's seminal SuperFX cart.
Playable with keyboard, but best played with gamepad.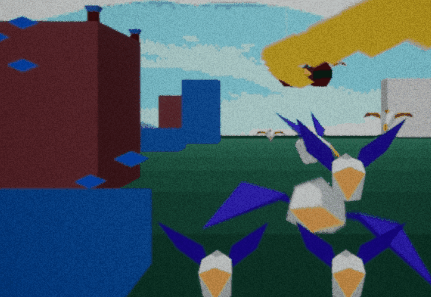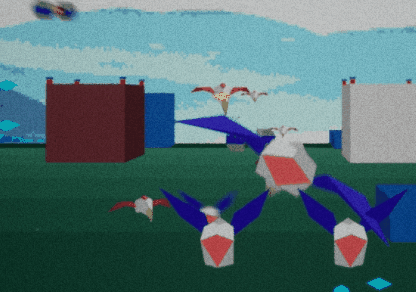 ---
Version 0.1.6 Build Changes:
Added Y-Axis invert option
Fixed score persistence
Fixed enemy explosion location
Version 0.1.5 Build Changes:
Added basic score tracking and display
Tripled speed of player shots
Reduce pitch and roll range of player ship to improve aiming
---
Download
Click download now to get access to the following files:
StarHawk_v0_1_6.zip
126 MB
StarHawk_v0_1_0.zip
126 MB
Comments
Log in with itch.io to leave a comment.
Thank you so much for playing!

Also, your BGM is so chill. MasterChiefSephiroth420 would definitely approve.

By the way, the music itself wasn't from the sound pack. They were a couple loops I put together with snesgss.
Oh cool! I really liked the music. That snesgss thing looks neat.
Thanks for the follow, and the kind words on my music. :)