Star Hawk, a Fake Prototype from 1994 Now Available
---
I just released my entry for the Lost Cartridge Jam (https://lostcartridgejam.com/). My entry is Star Hawk (1994 Prototype Edition).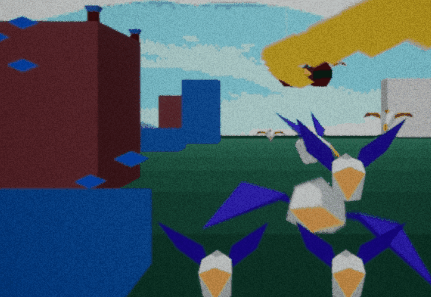 As you can probably tell by looking at the game, it is a loving homage to Starfox / Lylat Wars on the SNES. The game was built using Unreal Engine 4, but with a lot of tricks to give it that rudimentary 3D, SuperFX feel.
I like to imagine that Star Hawk is a project that Nintendo passed on because they felt it was too similar to Starfox, which had come out the year before.
The menus of the game are also designed to evoke this feel of looking at an early milestone build that was delivered to a publisher for consideration.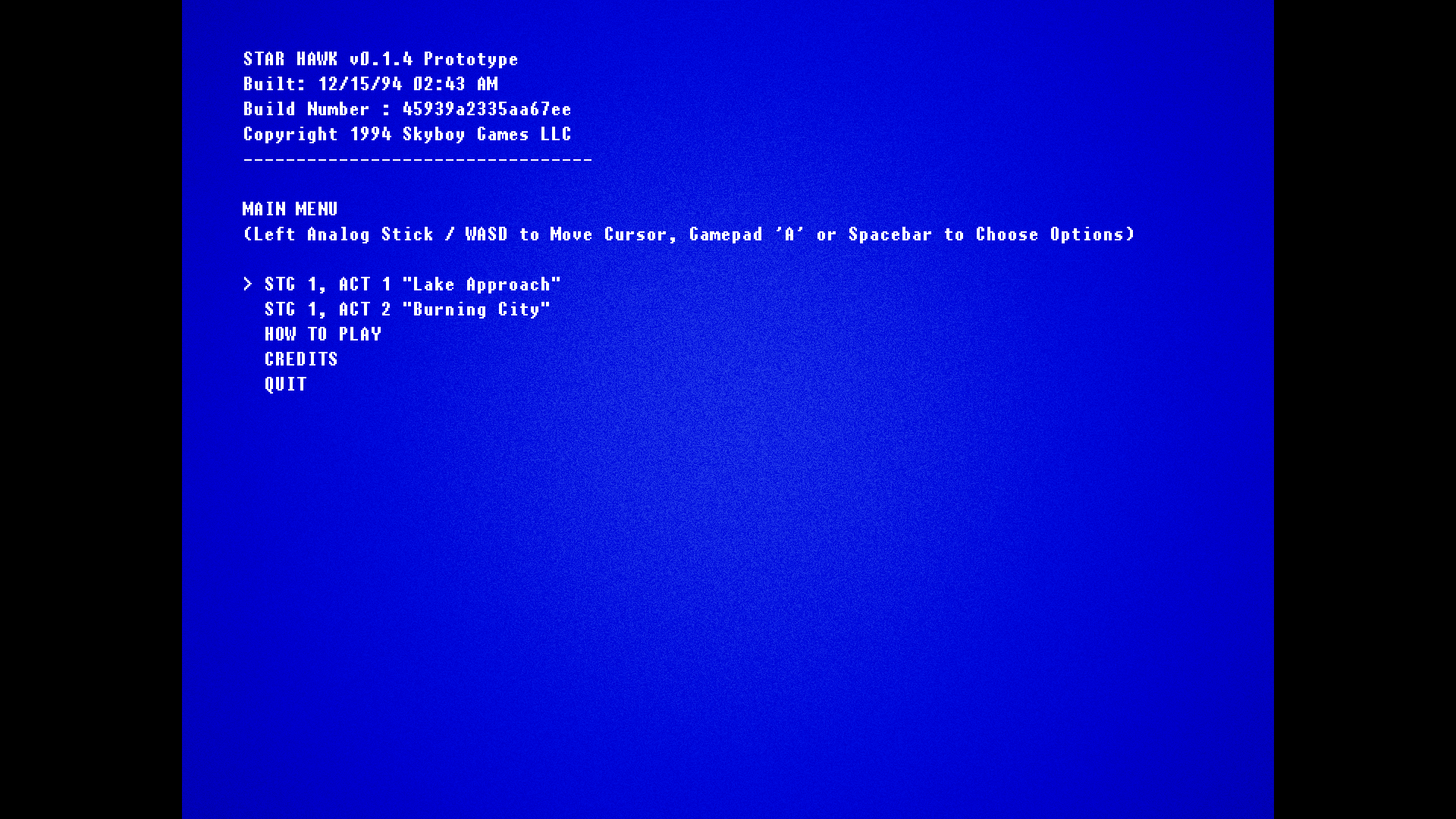 The in-game graphics are designed to emulate the look of a SuperFX game being viewed on an older television with grainy visuals and a 4:3 aspect ratio.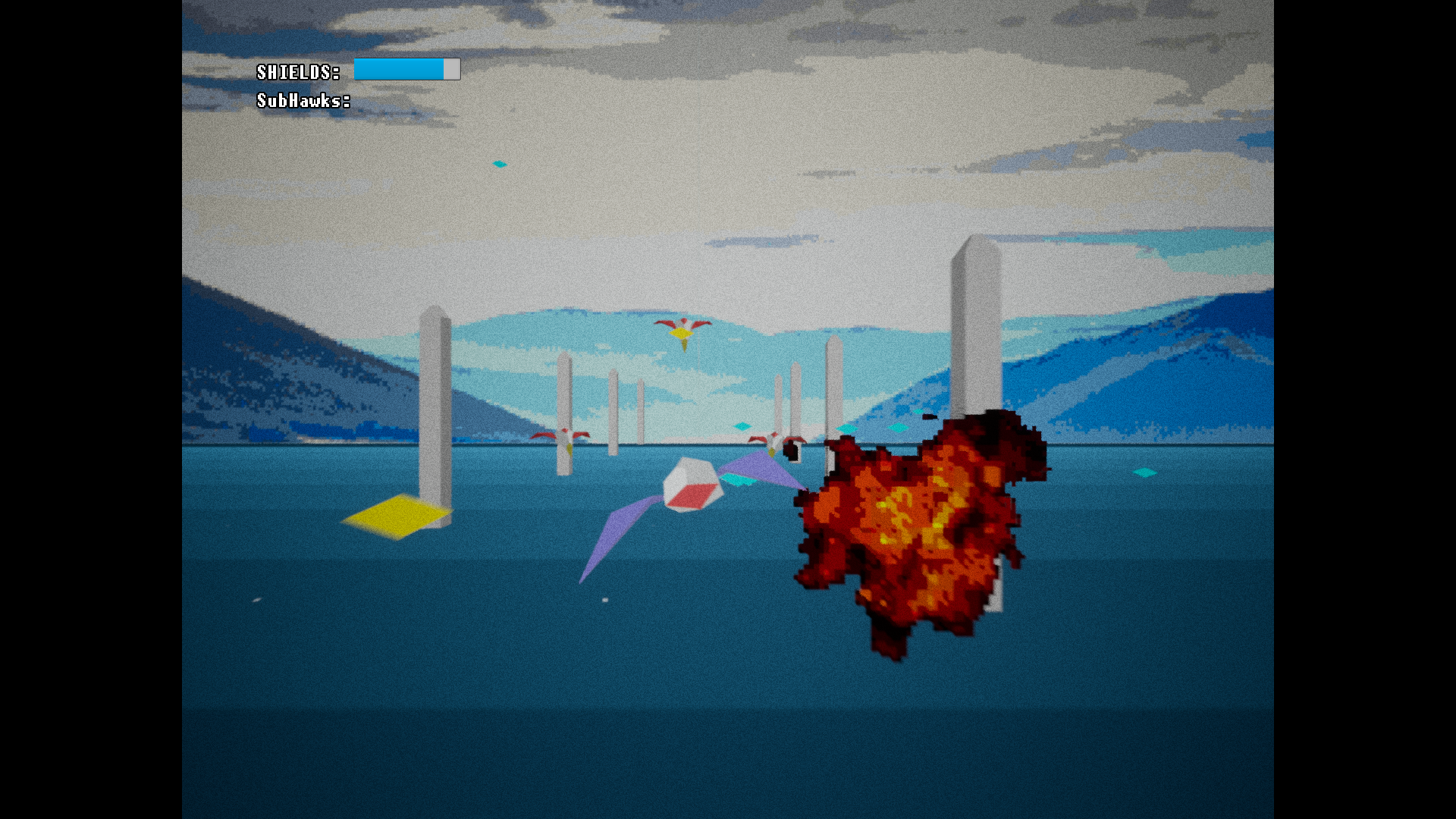 The music is pretty rudimentary, but it was created using snes gss (https://github.com/nathancassano/snesgss) for a more authentic SNES sound.
Anyway, I hope you enjoy the game. If you think this game deserves to be fully developed and you'd like to see more, drop me a line via @skyboygames on Twitter.
Files
StarHawk_v0_1_0.zip
126 MB
Dec 01, 2019
StarHawk_ThirdPartyAssets.txt
410 bytes
Dec 01, 2019
Get Star Hawk (1994 Prototype Edition)