GMU: Data Breach
A downloadable game for Windows
GMU: Data Breach is an action puzzle platformer inspired by Bandai Namco Mr.Driller Drill Land. Players choose 1 of 4 characters to navigate the data stream to save Jill Slam's paper from being fully corrupted and lost. As you navigate the data stream breaking data blocks, watch out for virus blocks, power ups, and hazards as you compete to survive and be the player with the most points!
GMU:Data Breach was originally designed for a winitron cabinet but is available to play on PC using the controls listed.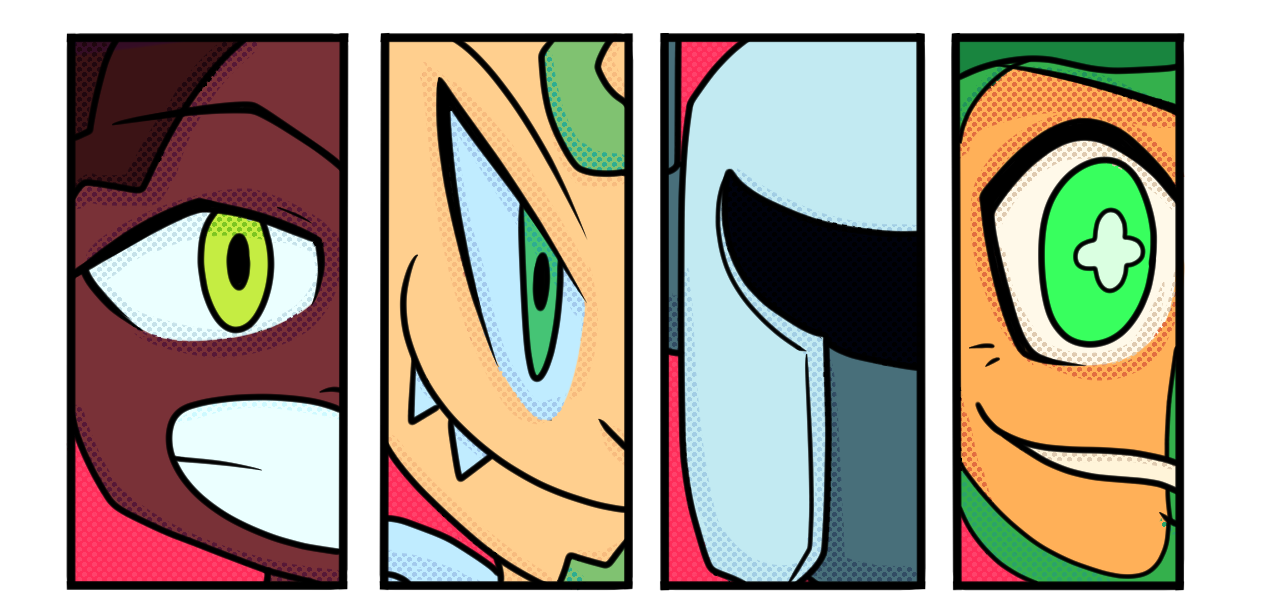 Four Selectable Characters:

Dr. G: The definitely not mad scientist who is inexplicably bound to his chair. He is responsible for taking the fight to the virus through the simulation.
Starbot: Once a food delivery bot, Starbot now is the ultimate virus fighting machine equipped with data drills. Nothing will stand in their way of saving students' papers.
Mason: Always rocking school spirit, nothing will stop this green and gold powerhouse from drilling into the competition.
Jill Slam: The poor student who's paper has been corrupted. Luckily she has the power of friends and faculty on her side!
Aim For The Highest Score
Collect data packets with your data-miners to earn points while avoiding the corrupted falling packets. Be careful, if your Dig Meter depletes completely you won't be able to gather more packets.
Destroy hazardous glowing malware infected packets for more points, but watch out for their side effects.
Collect powerups to give yourself an edge on the competition or restore your Dig Meter to keep gathering more packets.
Play with up to 3 friends all on the same screen. Be careful not to get too far ahead or fall behind, otherwise it's game over for you.