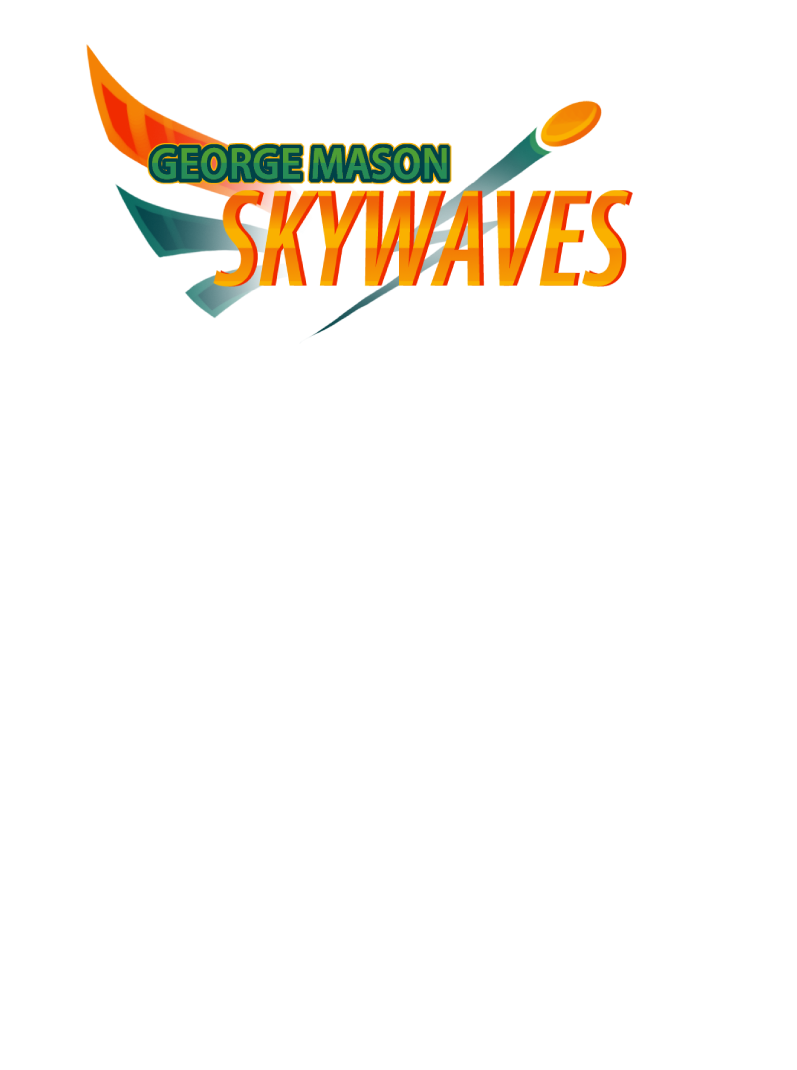 George Mason Skywaves
A downloadable game for Windows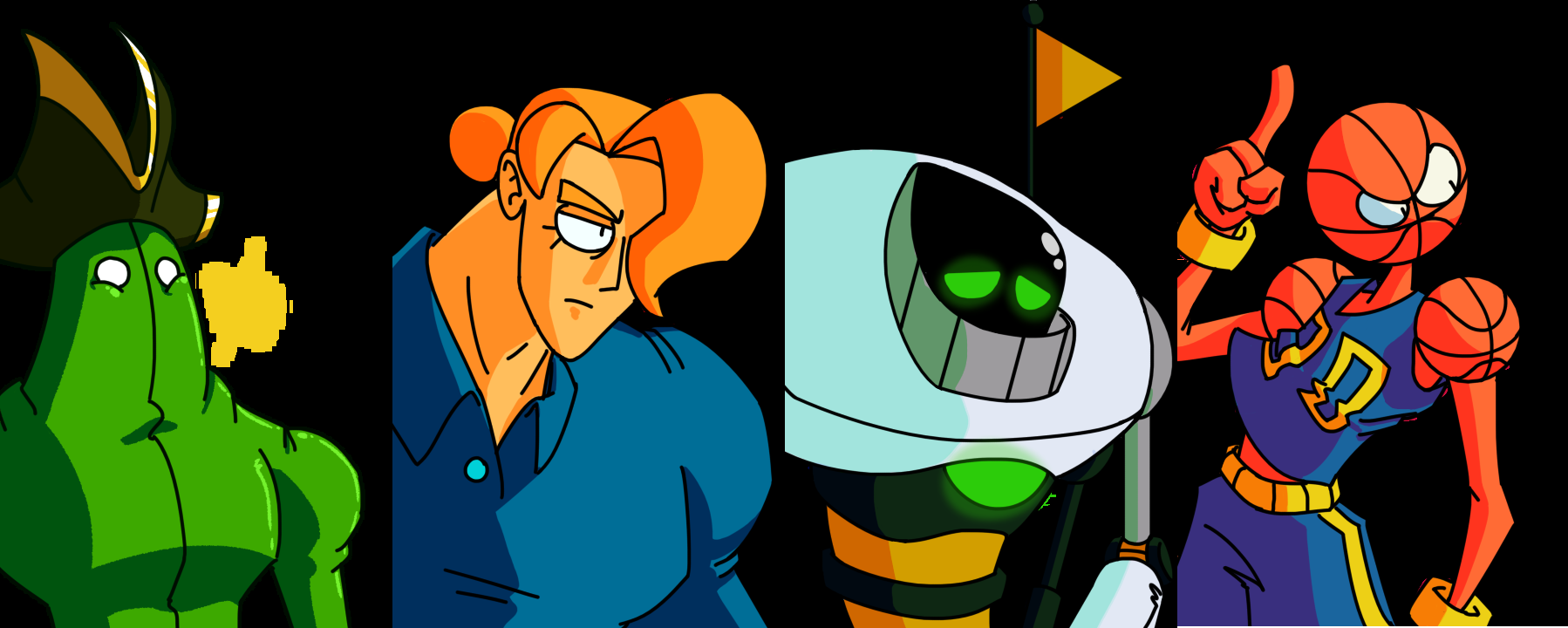 George Mason Skywaves is a two player local co-op fighting game. Players must toss a disc back and forth with the intent of hitting the opponent's goal.
The game features four unique playable characters: Basketface, The Senior, Roboi, and the Mascot. They each have a unique a unique ability that can give them a tactical advantage over their opponent.
GM Skywaves also comes with four unique maps whose dimensions and features vary. These features include collidable walls and a drone that can sap your energy if you destroy it.

Thank you for playing!

CONTROLS
The game can be played with either an X-Box remote or a keyboard.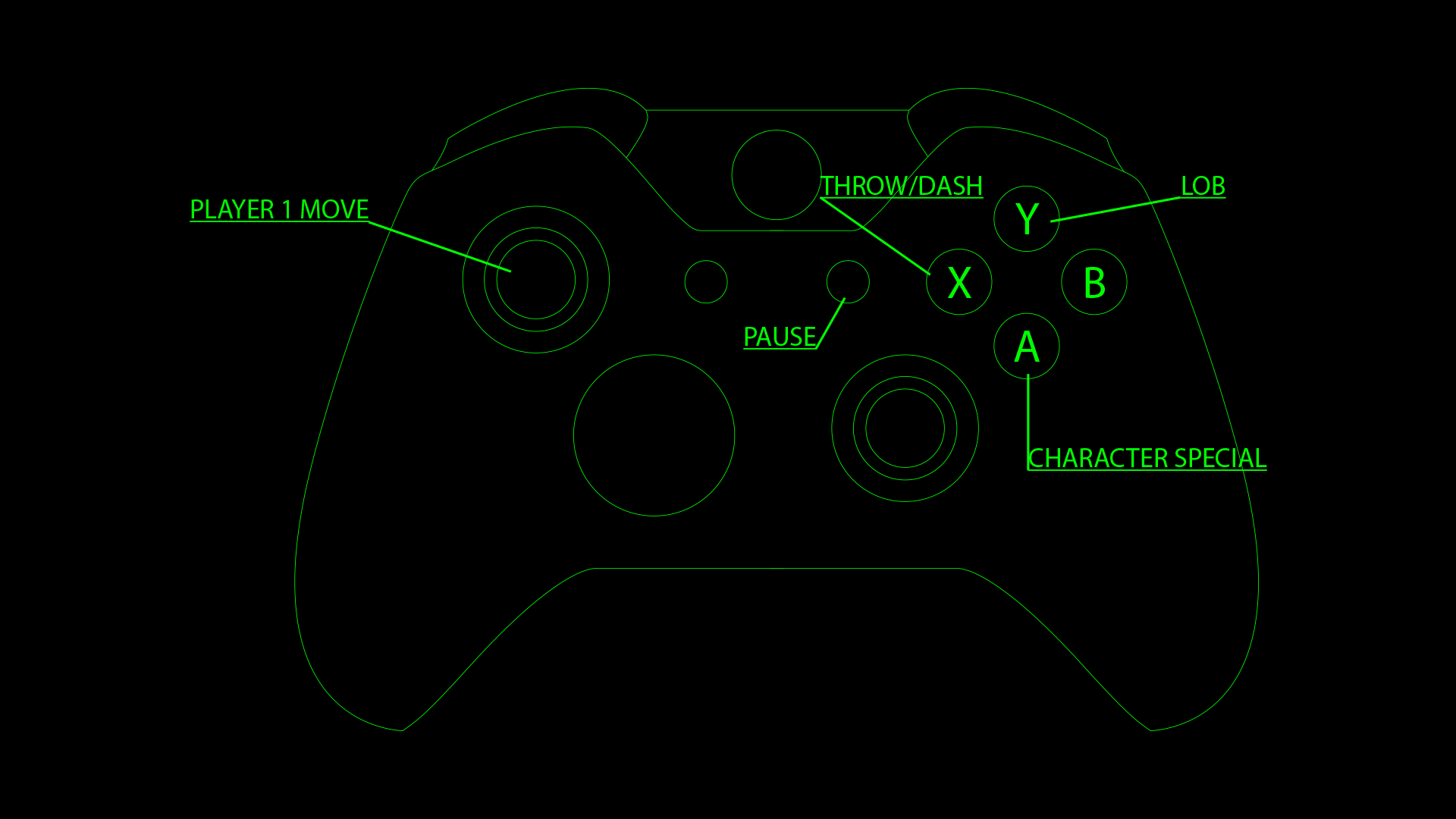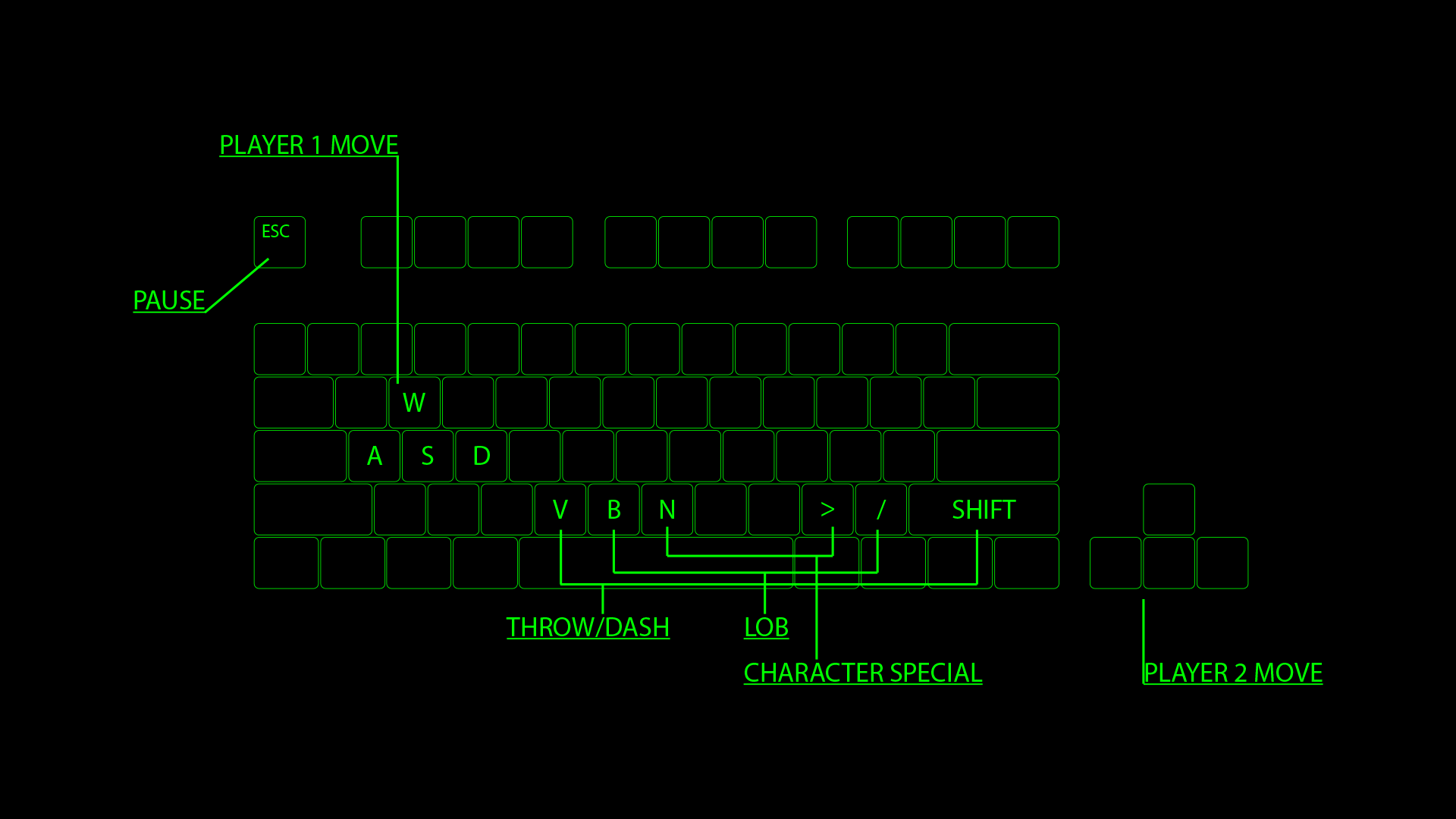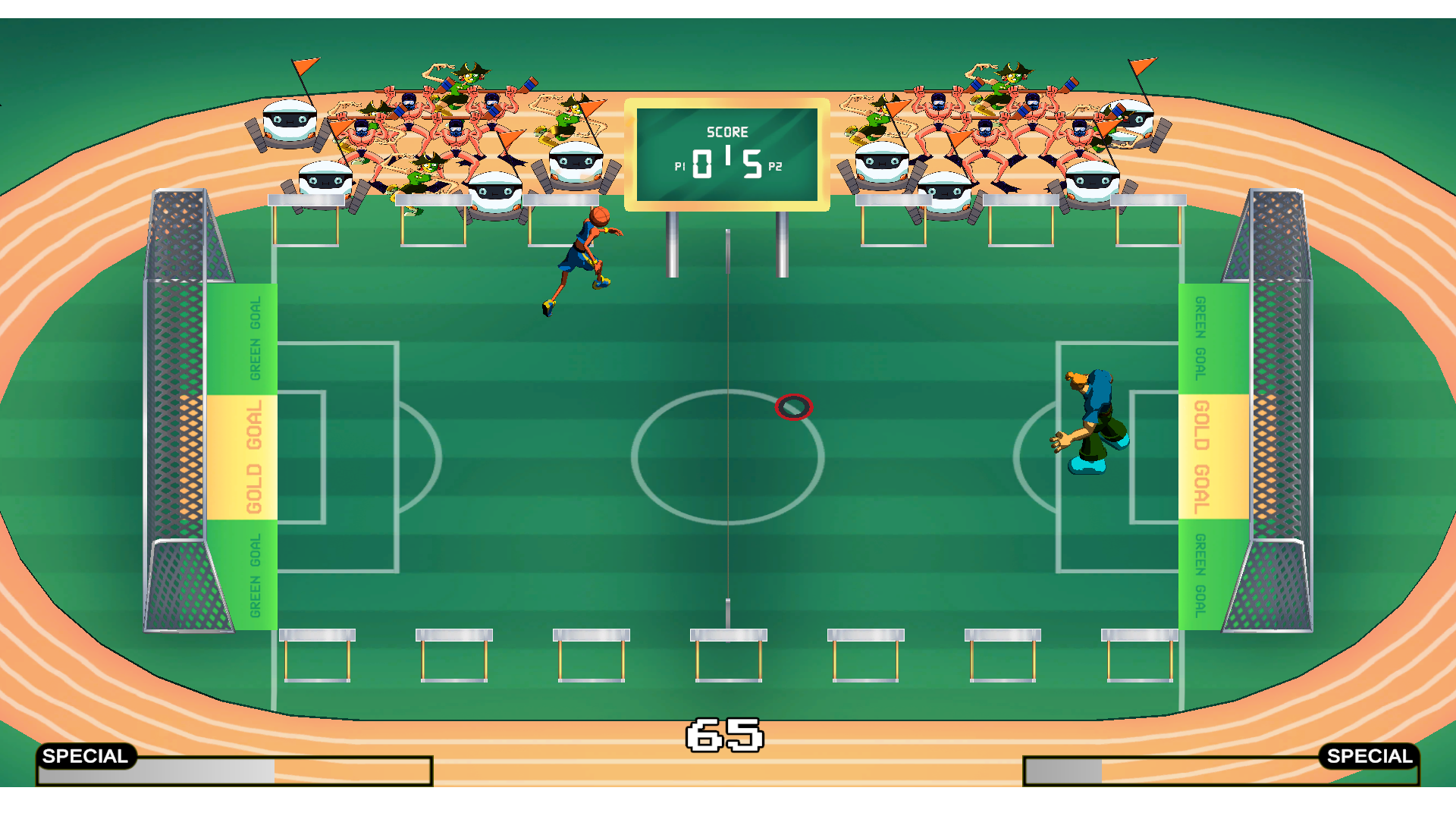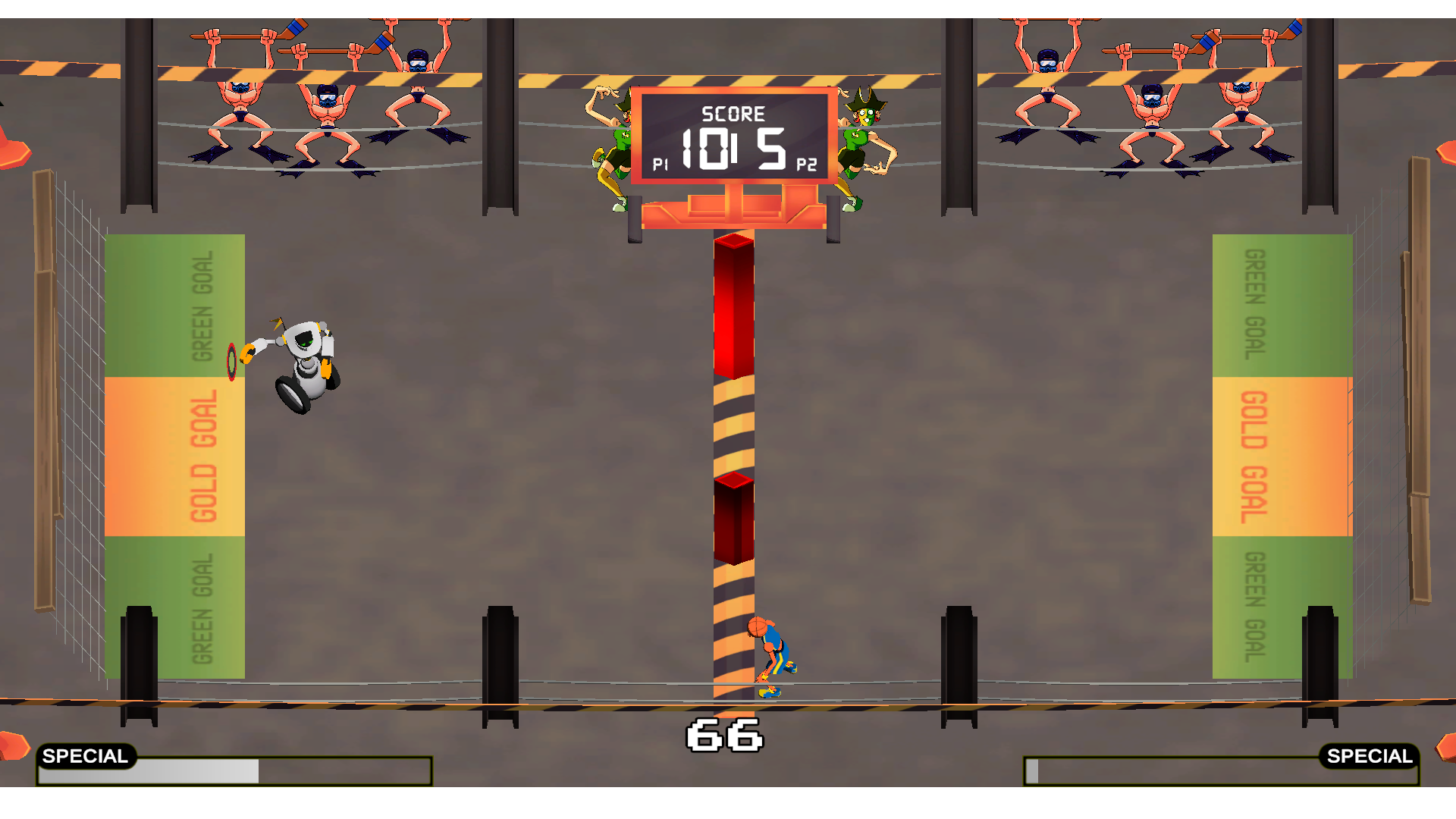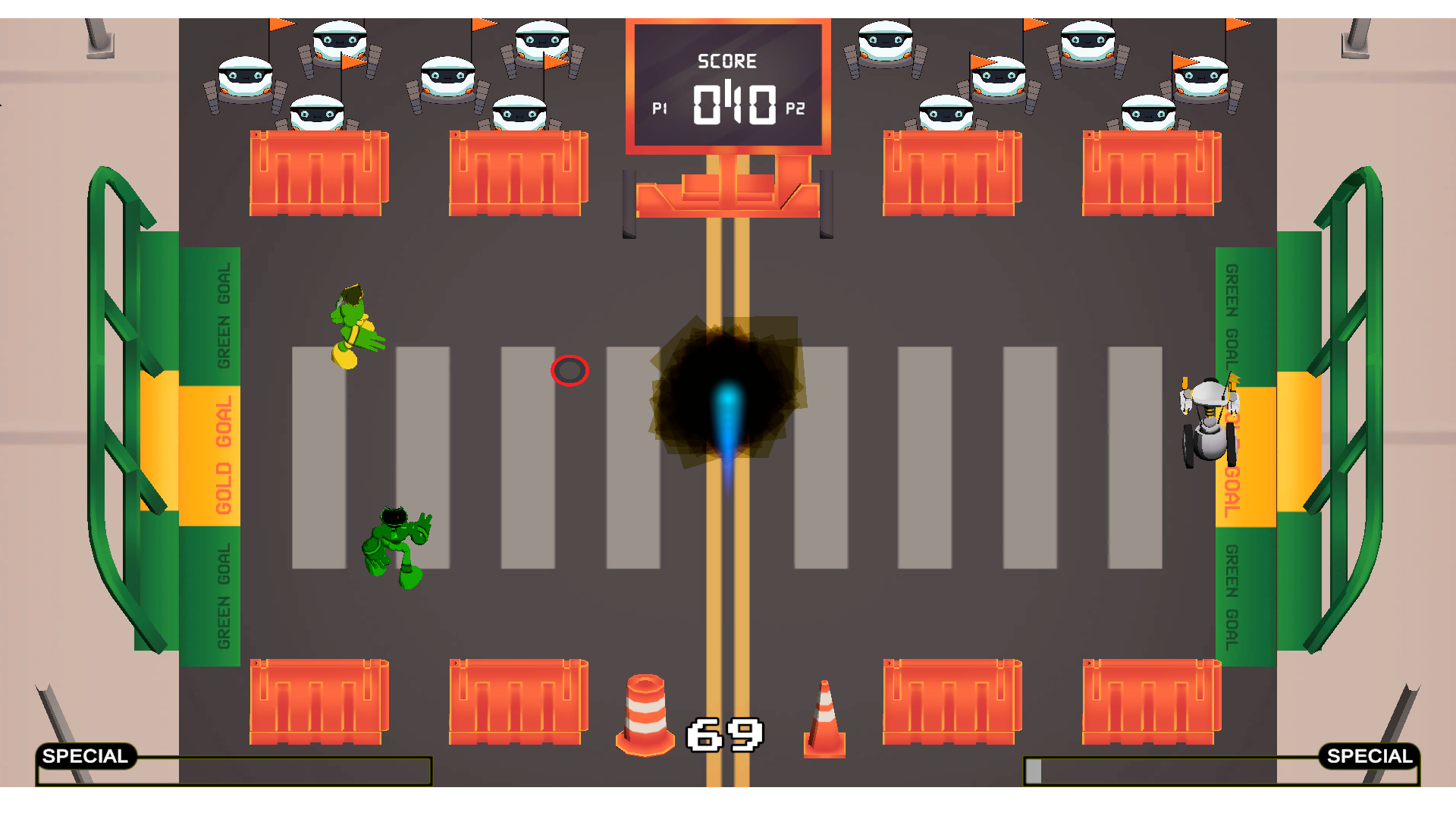 CREDITS
Executive Producer
Rob Dieterich
Product Manager
Julie Demyanovich
Build Manager
David Baptiste
Discord Manager
Dimitri Denis

Art

Art Director
Jackson Romero
Animation
George Lovett
Texturing
Lauren Dansereau
Environment Texturing
YeSun Kim
Environment Modeling
Devin Vines
Concept art and Character Design
Cole Eldridge
Character Modeling
Laith Alsaif
UI Art
Jeremy Totten

Programming
Programming Director
Turtle Cromartie
Physics and Gameplay Programming
David Baptiste
Ben Johnston
Sound Programming
Connor McNamara
Animation Programming
Cullen Perez
Menu Programming
Matthew Matyi

Sound
Sound Director
Sergio Conti
Main Menu and Level Themes
Julie Demyanovich
Mascot Voice Acting and Construction Theme
Kirk Lindsay
Level ambience and Basketface Voice Acting
Jakob Gottschalk
Robot Voice Acting and SFX
Nick Kapp

Design
Design Director
Darren Walsh
Game Design Document
Dimitri Denis
Debugging and Balancing
Dimitri Denis
Arjun Rajan
Cameron Chiumento

Sound team ambassador
Arjun Rajan
General UI and Menu Documentation
Cameron Chiumento
General Documentation
Zach Moorman