G-MUYO
A downloadable game for Windows
Are you ready to smash some Bot'os?
The beings known as Bot'os suddenly appeared on campus one day and being seen as harmless, were turned into this fun new game. Students picked it up quickly and began to play it in their free time against each other. Pick the student that best suits your playstyle and get ready to play G-MUYO!
Features:
Play as four different colorful characters with different special abilities!
Local vs play or vs AI.
Combines Puyo-Puyo gameplay with Tetris-shaped blocks.
How to Play?
Match 4 or more Bot'os to destroy them

The more Boto's you match, the more trash Bot'os the enemy gets

Match enough Bot'os to use your fancy Ultimate ability!

Match as many Bot'os as you can, use your ultimate and defeat your enemy!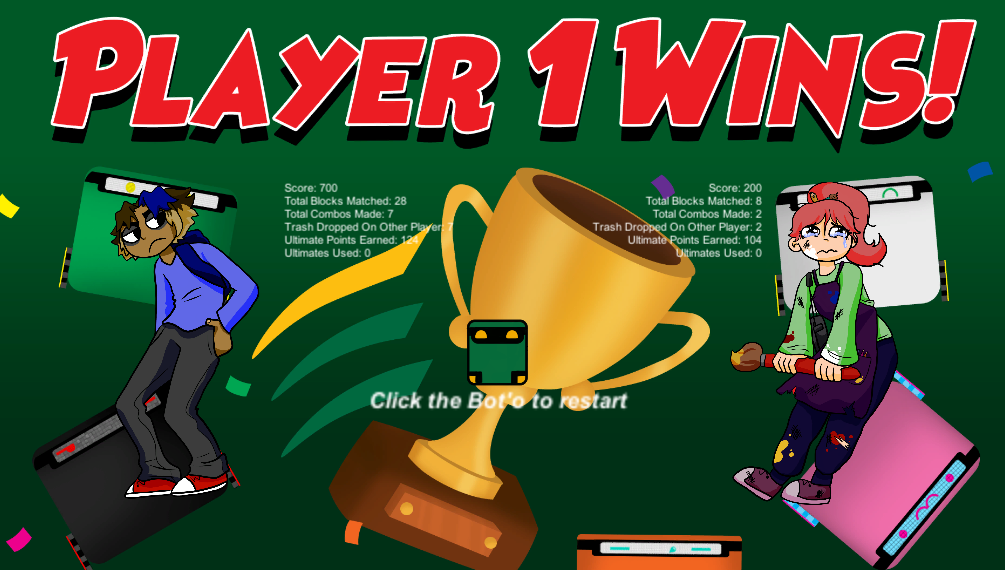 Are you ready for the challenge?
Comments